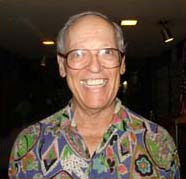 Lloyd Lickert
Lloyd wears many hats in the dance community. He is a teacher, judge, performer & choreographer. He has placed 1st in Regional & National Swing Dance Competitions.
Lloyd helped promote WCS in becoming California's Official Dance. He has also researched & documented: (1) The History of Dance from 1776 to 1976 (2) The origins of Swing Dance evolving from the 1920's Charleston & the 1930's Big Band Era.
He was a member of the original Board of SDSDC in 1970 & a member of the Board of Directors of the Calif. Swing Dance Hall of Fame (1992-93). Lloyd also conducts judging seminars for pros, students & competitions. For information on private or group lessons contact: Lloyd Lickert at (858) 272 5933.