New! With the passing of William (Bill) Hebert, we've added a link to the historical photo archive in the

"Photo Gallery"

section of the website. There are many photos of him there. There are also links to the Club's Facebook page and to our Hospitality Director, Maria Tee's Facebook page where more recent photos can be found. We're working on having a complete Photo Archive directly on this website. Stay tuned ;-)
---
 Sunday, December 11th, there WILL be a dance. Larry Clendenin and Maria Tee will teach Intermediate level WCS at 1:30 pm. Social dancing begins at 2:30. There will also be a introductory level class at 1:30 pm.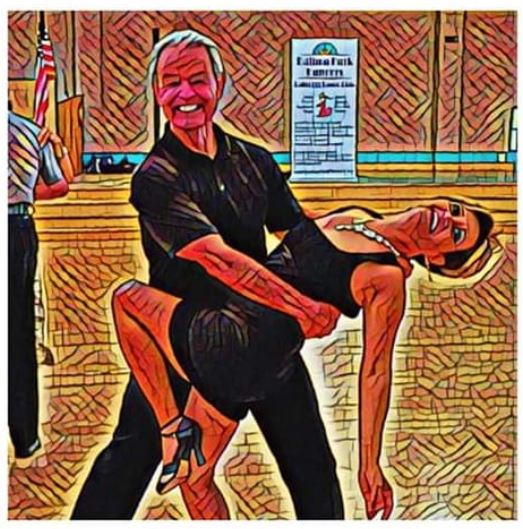 ---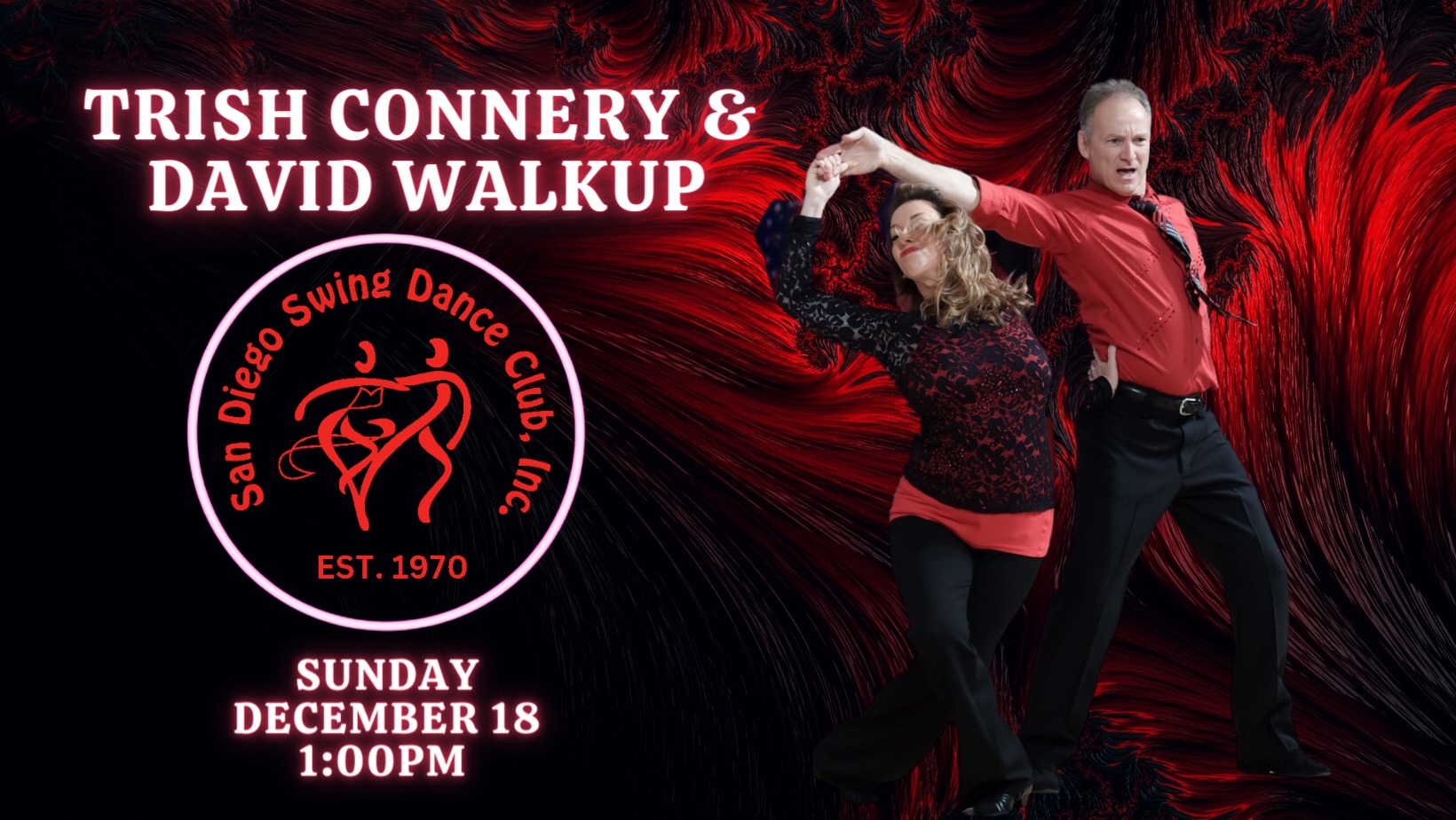 Special West Coast Swing Intermediate Workshop (optional RSVP via Facebook -- Click HERE)
Join us Sunday, December 18,  for an intermediate WCS Lesson with Trish Connery Walkup & David Walkup, our celebrity instructors for the month.
Doors open at 1:00pm for registration and warm up. David and Trish are coming back as our Champion dance instructors for the third week of the month. David and Trish hold World Championships and compete in US Open Swing Dance Championships. Between competitions, they teach a variety of styles including Country 2-Step, West Coast Swing, Hustle and Nightclub 2-Step. They also provide teaching, coaching and choreography services for groups or private lessons, competitors, wedding dance preparation, performance teams, specialty classes and exhibitions for private parties and special events. Dave and Trish's classes are always fun and informative.
| | | |
| --- | --- | --- |
| Fees | Members | Non-Members |
| Dance Admission | $10 | $10 |
| Workshop Admission | $10 | $15 |
| Membership | $35 (annual renewal) | $35 (new membership, full year) |
Dance starts at 2:30 with DJ Jody Kravitz

***No Intro to WCS Lesson***on this day.
---
San Diego Swing Club is a non-profit organization dedicated to the preservation of West Coast Swing dancing that was formed back in 1970.
The longest running WCS Club that just celebrated our 52nd Anniversary.
MUSIC FORMAT:
San Diego Swing Dance Club plays predominately 70% West Coast Swing and a 30% mix of Country 2 Step, Nightclub 2 Step, Waltz, Cha Cha, Hustle, Jitterbug, etc. DJs are receptive to requests.
We look forward to seeing you on the dance floor.
---
Check out the December Newsletter.  Click on the Newsletter Logo

---
click here for a map and directions
Sunday Dance Event Address:

San Diego Dance Headquarters

5035 Shawline St.

San Diego, CA 92111

Club Mailing Address:

San Diego Swing Dance Club

P.O. Box 1954

Bonita, Ca 91908-1954
Volunteers Welcomed!
The Club is always looking for volunteers to help with assorted projects. If you are interested please contact any of The Board Members.
---
CLASSES

ADMISSION

LOCATION

Concurrent West Coast Swing classes at Introductory and Intermediate Level are held from 1:30-2:30 each Sunday except on the 1st and last Sundays. Attending these classes is free with paid admission to the dance.  No experience is required for the beginner-level lesson.

---

A Special, more challenging workshop is held on the last Sunday of each month.  This workshop will be taught by a local or out-of-town professional instructor and there is an extra $10 fee. Usually West Coast Swing is taught. 

---

On the First Sunday of the month, a dance other than West Coast Swing is taught.

Our music mix includes music for other dances, including Country Two-Step, Nightclub Two-Step, Cha Cha, etc.  On each "First Sunday" we take the opportunity to teach one of these dances.   No Beginner's West Coast Swing is taught on the first Sunday of the month.

---

Details on the current week's classes or workshops are elsewhere on this page and in the "calendar" and "workshop" sections of the website.

Members-$10
Non-Members $15

Memberships are $35 a year and your year starts when you join.

There is no pressure to join

Dances are held at the Dance Headquarters
Sundays
2:30 to 5PM

Phone:
(858) 274-6422

Check our calendar page for monthly info!
---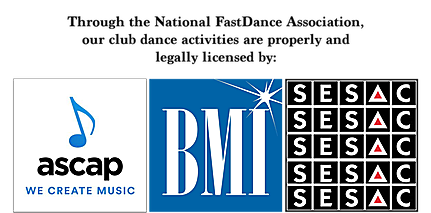 For questions, comments, or submissions related
to the website, please contact Jody Kravitz at:
This email address is being protected from spambots. You need JavaScript enabled to view it.